Deprecated
: The PSR-0 `Requests_...` class names in the Requests library are deprecated. Switch to the PSR-4 `WpOrg\Requests\...` class names at your earliest convenience. in
/home/jdeeze/thefactninja.com/wp-includes/class-requests.php
on line
24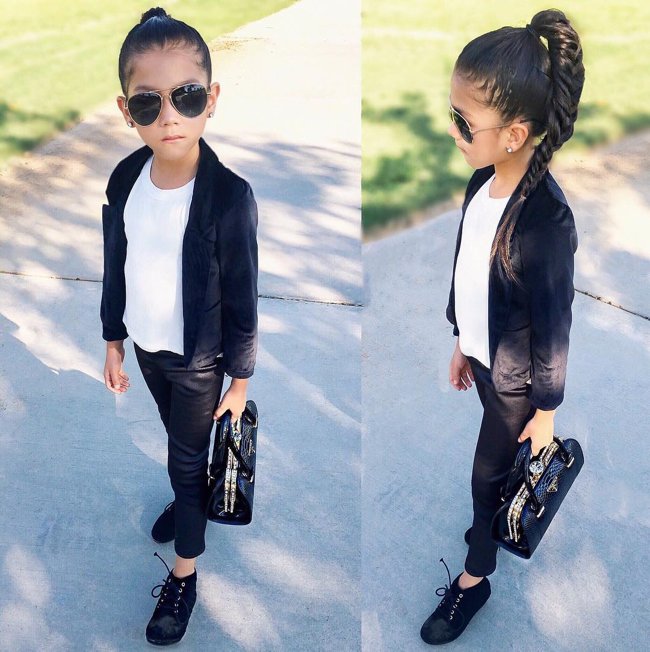 There is a child star who is killing not only the fashion game, but also the social media app, Muscial.ly and her name is Txunamy. She has developed a name for herself by just being an awesome kid and people just can't seem to enough of her.
If you are looking to find out some facts about Txunamy, check out 11 facts that you didn't know about this little star.
Her Birthday. Txunamy was born March 23, 2009. Her birth sign is Aries.
Where she was Born? California
---
---
Her Real Name. People always want to know Txunamy's real name, however that is kept a secret and
Her Family. Txunamy's mother runs her personal instagram account. She has a younger brother named Diezel, as well as a younger sister named Solage.
What Does She Do? She is a popular fashionista, and because of her love to dress up, she developed a massive following on Instagram.
She is Killing it on Muscial.ly. Txunamy is one of the biggest musers on the music app, Musical.ly. She has millions of followers on the app and she is the leagues of other phenoms such as Kristen Hancher, Loren Gray, TheyLoveArii and Baby Ariel.
---
---
She is Popular on Social Media. Aside from Musical.ly, she has a huge following on other social media platforms from Instagram, Twitter, Youtube and Snapchat.
Musical.ly: Txunamy
Instagram: @Txunamy
Twitter: @Txunamy
Youtube: Txunamy
Facebook: Txunamy
Snapchat Name: Txunamy
Her Most Popular YouTube Video. The little fashionista's most popular Youtube video is "How to do your makeup". She appears with another girl and they go off highlighting different ways to do makeup.
She Has Her Own Online Store. If you are a fan of this little influencer, then you can pick up some merchandise as she has her own online store. https://www.txunamystore.com. You can get t-shirts and phone cases.
Some of Her Loves. She loves Pizza, baseball, dancing, and playing the piano.
Some of Her Dislikes. Funny enough, she hates milkshakes and chocolate brownies.