Deprecated
: The PSR-0 `Requests_...` class names in the Requests library are deprecated. Switch to the PSR-4 `WpOrg\Requests\...` class names at your earliest convenience. in
/home/jdeeze/thefactninja.com/wp-includes/class-requests.php
on line
24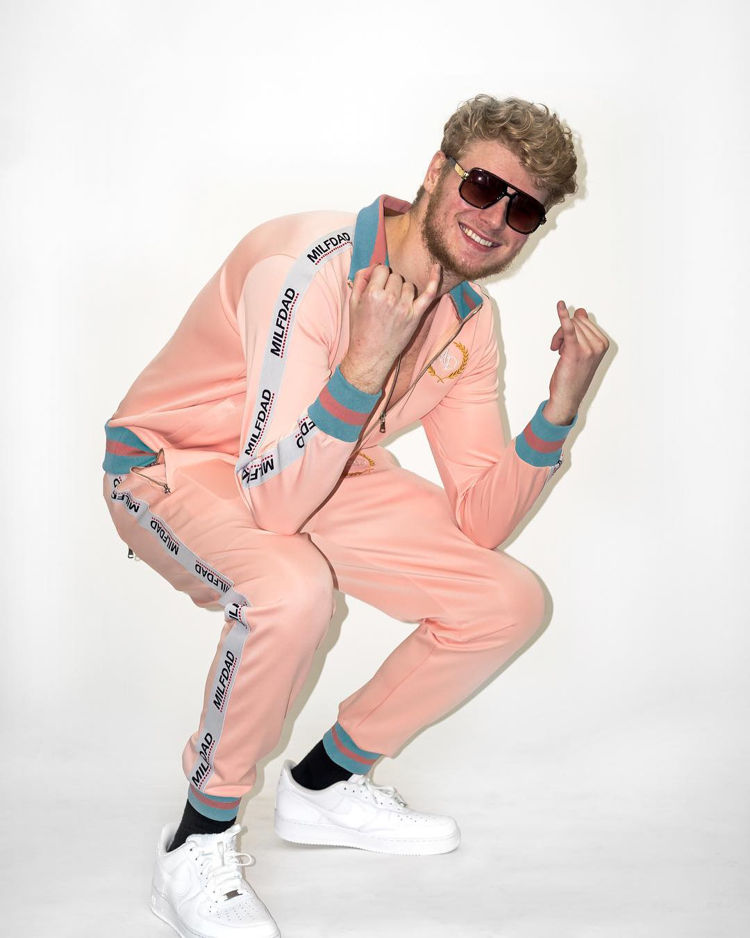 Yung Gravy is an American rapper that is known for his 2016 single "Mr. Clean".
Want to find out more about this rapper, take a look at these 14 Yung Gravy facts. Get his age, birthday, height, find out if he is married and more.
https://www.instagram.com/p/BqQujIgFnA_/
Yung Gravy Birthday
Yung Gravy's age is [showcurrentage month="03″ day="19" year="1996″ template="1″]. His birthday is March 19, 1996. His Zodiac sign is a Pisces.
Where is he From?
He's from Rochester, Minnesota.
Family
He lost his dad when he was 16. In a Tweet, the rapper mentioned that he had no other family asides from his mother, his friends and fans.
What is Yung Gravy's Real Name?
Mr. Gravy often goes by his government name, Matt Hauri.
Where did He Get His Name?
In an interview with radio host, Felli Fel, he explained how he got his name. He was freestyling with a bunch of friends and started to spit some lyrics like "Pull up look wavy, pulling looking smooth looking like Yung Gravy". He explained that his earlier name was actually Mr. Butter.
How Did He Get Famous?
While attending college in Madison, Wisconsin, Yung began rapping for fun at different places like parties and more. In 2016, he quit his job and spent months recording his first songs himself. He uploaded his first song, "Karen" and quickly saw a huge following.
He released his song Mr. Clean, which put the rapper on the map.
Criminal Record
He was at a house party in Georgia and the cops were called, where he was arrested for burglary, criminal trespassing and drugs.. He was given probation and had to do 240 hours community service.
University
Gravy went to the University of Wisconsin, Madison. In December 2017, he received his degree in marketing.
Is Yung Gravy married?
A lot of people were speculating that Yung Gravy got married, after he posted pictures of him getting engaged to adult actress Brandi Love.
His followers were quick to state that it was a joke as Brandi is already married and she even took the picture with her ring on.
I've been keeping this under wraps for a while but I thought today was a good day to reveal that I'm an engaged man (': we plan to have a huge wedding with performances and everything 💘💘💘 never been more excited in my life. stay tuned!! pic.twitter.com/FhorSGBhEM

— Yung Gravy 🍯 (@yunggravy) November 22, 2018
He Played Lacrosse
He played lacrosse in high school
Yung Gravy Height
Many speculate at how tall the rapper really is, as he looks pretty massive. He raps about his height in the song, Pizzazz, he states "Gravy 6'6", y'all a bunch of a f@#$&n' munchkins"
Yung Gravy's Death
In early 2018, there was a rumor that Yung Gravy was dead. The rapper had to jump on Twitter to address the rumor. In a couple tweets, he stated that his Wikipedia page had been hacked and that he was alive and well.
Lmaooo Wikipedia says I died last week. Don't worry I'm still out here

— Yung Gravy 🍯 (@yunggravy) May 3, 2018
aye i didnt die bb someone just finessed my wikipedia (: and if my EP is bleeping out for u don't worry u just accidentally downloaded the clean version cause it looks the same

— Yung Gravy 🍯 (@yunggravy) May 4, 2018
Musical Influences
He grew up listening to a lot of music from the 50's and 60's, like a lot of the stuff from Motown.
Social Media
If you want to follow Yung Gravy on social media, check out his profiles here: Twitter, Instagram, Soundcloud, Facebook, and Youtube. Snapchat name: @yunggravybb