Deprecated
: The PSR-0 `Requests_...` class names in the Requests library are deprecated. Switch to the PSR-4 `WpOrg\Requests\...` class names at your earliest convenience. in
/home/jdeeze/thefactninja.com/wp-includes/class-requests.php
on line
24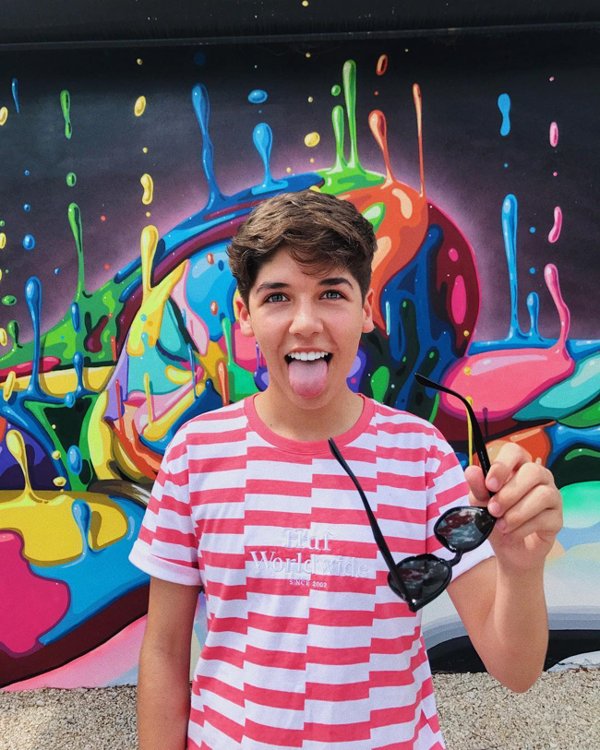 Teen heart throb and social media star Mario Selman is taking the internet and the world by storm. Popular Musical.ly muser, Mario has transitioned into other social media platforms, garnering millions of fans along the way.
If you are a fan or just want a quick bio/to learn more, then take a look at these 18 awesome Mario Selman Facts.
His Birthday. December 21, 1999. His sign is Sagittarius.
Siblings. He has two sisters named Cat and Nacha. Catalina Selman (Younger Sister) and Nacha Morel (Elder Sister)
Where he was born? Mario was born in Chile, but he later migrated to South Florida.
He can speak Spanish. Mario can speak Spanish and he sometimes goes into a unique accent which is heavily influenced by his Chilean background.
His rise to fame. Mario Selman's popularity can be attributed to the app, Musical.ly. He doesn't remember how he got stated on the app, he just downloaded it one day and started doing different movements. Over time he got better and that is when people started to notice him.
Collabs. With the growth of Mario's popularity, he would start doing collabs with other teen stars such as Zach Clayton, Nick Bean, Loren Beech, Baby Ariel, Weston Koury and Bennen Taylor.
His favorite Musical.ly. Mario's favorite musical.ly is one he did with his sister Cat to Kent Jones – Don't Mind.
What's he scared of? Mario Selman has stated that he is scared of Michael Jackson
Favorite Color. His favorite color is blue.
Favorite Ice Cream Flavor. Mario loves pineapple ice cream.
What he hates? Mario hates plain chocolate.
His favorite candy. Mario loves sour patch or skittles.
@MartinezAleydis sour patch or skittles🍑

— mario selman (@itsMarioSelman) November 3, 2015
His favorite emoji.
favorite emoji: 🤤🤤🤤🤤

— mario selman (@itsMarioSelman) March 25, 2017
His fear. Selman is afraid of the dark.
Musical Instrument. Mario plays the piano
He can also sing. Aside from playing the piano, Mario is also a singer. He plans to release music in the future.
Social Media. Mario is extremely popular on a variety social media platforms. You can connect with him at:
Instagram – @itsmarioselman
Twitter – @itsmarioselman
Youtube – @itsmarioselman
YouNow – @marioselman
Musically – @marioselman
Snapchat – Itsmemario1809
Mario Selman likes to collaborate with other artists. He once went on a tour called 'Part of My Story' with other teen celebs like Juwany Roman and 99 Goonsquad. There Mario connected with his many fans across the country.
Dream Collaboration. Mario has indicated that his dream collab would be with Connor Franta. The reason is, he was the one person he would watch on Youtube and Connor made him want to start doing YouNow and Youtube.