Deprecated
: The PSR-0 `Requests_...` class names in the Requests library are deprecated. Switch to the PSR-4 `WpOrg\Requests\...` class names at your earliest convenience. in
/home/jdeeze/thefactninja.com/wp-includes/class-requests.php
on line
24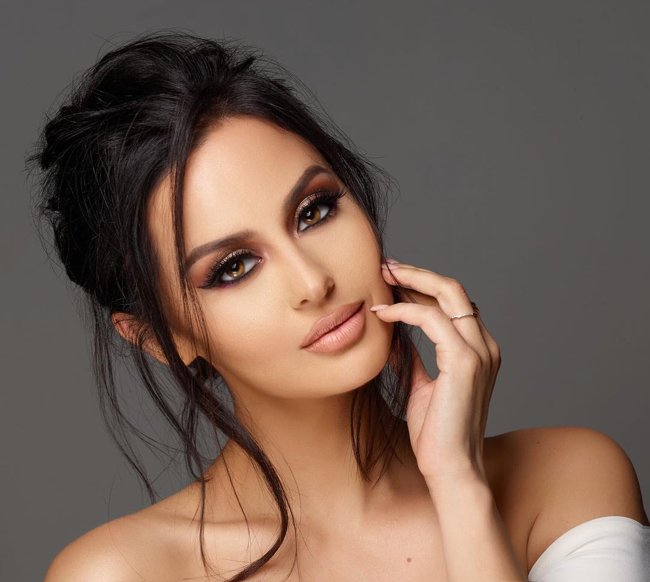 Christen Dominique is a beauty vlogger, guru and influencer. She has made a name for herself on Youtube posting makeup videos, but she is slowly creeping into different social media spheres of influence.
People always want to get to know about the real Christen and that is why we present 22 facts about Christen Dominique. Get to learn about your favorite fashion vlogger a little bit more.
Birthday/Age
Christen Dominique is [showcurrentage month="2″ day="5″ year="1987″ template="1″] years old. She was born on February 5th, 1987. Her Zodiac sign is Aquarius
Birthplace
She grew up in Houston, Texas. She moved to Los Angeles in January 2014.
Husband
Christen's husband is Cesar Irias. She has featured him a couple times in her videos.
Son
Christen has a son named Jaden. She had him when she was 20 years-old.
Family
Christen Dominique grew up as an only child. She however has 2 half-sisters on her mother's and father's side.
Ethnicity
A lot of people want to know what Christen's ethnicity is. She is of Guyanese-Portuguese, Mexican, and Arabian descent.
Her Claim to Fame?
She is a fashion and beauty vlogger and that is her full-time job. She signed up for YouTube in 2009
Youtube: walways wanted to be a makeup artist, 2009 . She put a video out on the response on her own makeup
Laura Lee Drama
In 2017, there was major drama between beauty vloggers Laura Lee and Christen Dominique. The feud started when Laura tweeted ""sometimes I have to remember imitation is the most sincere form of flattery,". From there it became a subtle back and forth on Twitter, Instagram and Snapchat.
Laura was upset because she thought she had copied her videos.
Tummy Tuck
Christen Dominique got a tummy tuck and it was simply because she did not like the way her stomach looked. After she had her son, she tried everything to get her body back into shape, but it didn't happen. She had stretch marks that would not fade, as well as excessive amounts of loose skin She was not comfortable with that part of her body and became very self conscious about it.
She did the tummy tuck because she was tired of not being able to show off her body and how self conscious and uncomfortable she felt because of it.
Teeth
In January 2016, Christen showed off her new teeth in a transformation video. She got veneers, because she would grind her teeth and they were a bit yellow. Some fans loved her new look, while others didn't like it and were disappointed in the drastic change.
Cosmetic Line
In 2018, Christen launched her own cosmetic line of beauty products. The first product she launched was an eye shadow palette called the 'Latte Palette'.
Forbes List
Christen made the Forbes List as one of the ten most powerful influencers in the world of beauty.
height
Tattoo
She got her first tattoo in 2018 and it was the words 'Aquarius'.
What She Wanted to be When She Was Younger?
When she was younger, Christen wanted to be a singer, dancer and a performer. She loved Selena and would pretend to be her when she was younger and mimic her performances
Workout routine
She doesn't like to workout. Christen has admitted that she should workout more.
Social Media Accounts
While Christen is known for her Youtube videos, she also has a growing following on different social media accounts. You can follow her at:
Instagram: @christendominique
Twitter: @christentweets
Youtube: @christendominique
Snapchat Name: ChristenSnaps