Deprecated
: The PSR-0 `Requests_...` class names in the Requests library are deprecated. Switch to the PSR-4 `WpOrg\Requests\...` class names at your earliest convenience. in
/home/jdeeze/thefactninja.com/wp-includes/class-requests.php
on line
24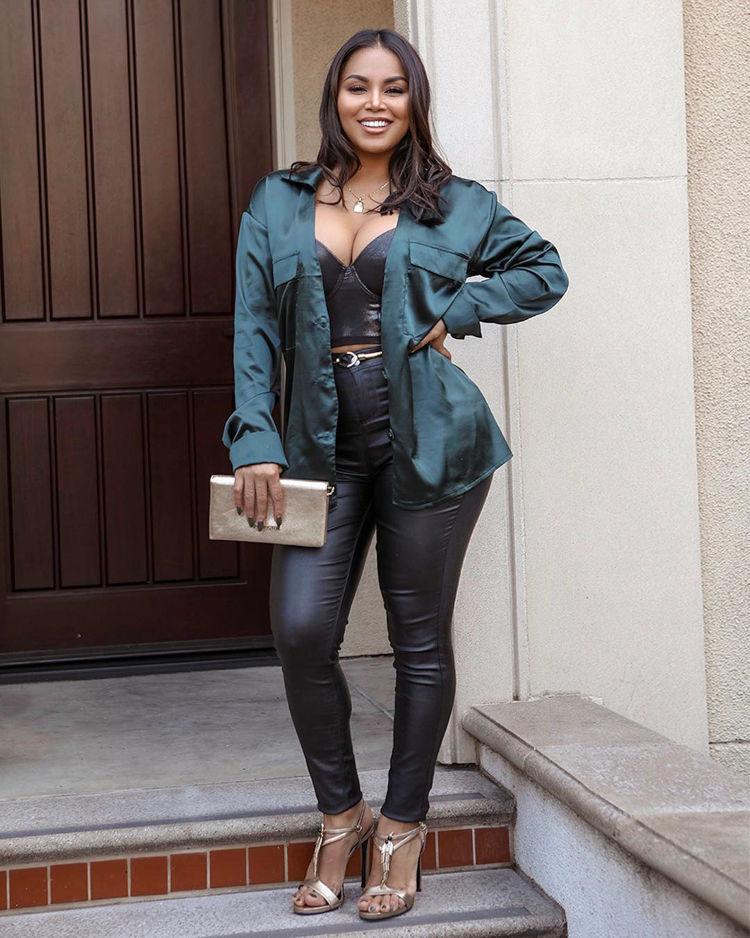 Dolly Castro is one of the most popular models on Instagram, with millions of followers. This Nicaraguan beauty loves fitness and to help motivate people and it is easy to see why people are drawn to her.
If you landed on this page, I am pretty sure you want to know these 18 facts about Dolly Castro. S0me 0f them are pretty interesting.
Her birthday. Dolly was born Jully 14, 1984.
Her nationality/ethnicity. Dolly Castro is Nicaraguan and she is a Latina.
Where she lives? She grew up in Managua, Nicaragua, but has since moved to Miami where she currently resides.
Her measurements. Her height is 5'5, weight 120lbs & my measurements are 34-23-40
She wanted to become a chef, but chose law instead. Dolly highlighted that her parents were firm on education and even though becoming a chef was a dream of hers, she chose a career as a lawyer as it was a more respected profession in the eyes of her father.
She attended Law School at the Christian University in Managua for 8 terms, but quickly realized she had a bigger future in modelling.
She has a daughter. Dolly Castro has a daughter, who she calls "the love of my life".  Her website states that "birth of a child gave Dolly such joy, it was a sense of fulfillment. Having someone to take care of and be a positive role model for immediately became a priority for her and she wanted nothing more than to make sure her beautiful daughter had an amazing life."
How she got into modeling? In an interview, Dolly explained how she got started in modeling. She explained that "When I was a little girl in Nicaragua I won a big model competition called "La Reina Del Coligio India Bonita" 8 years in a row, I never lost, I graduated LOL"
With encouragement from close friends and family, she explored modeling as a full time career and that is when she moved to Miami to try and achieve her dreams and the rest is history.
She owns a lifestyle brand. Dolly Castro is the owner of the lifestyle brand, Bars and Branches, which sells fitness clothing, equipment and swimwear.
She loves motivating people.  Castro loves to motivate people on social media and in person and she believes that everyone should live a life that's full of happiness and passion.
On her website, it states that "if Dolly is able to inspire just one person to be the best that they can be then she feels like she's doing exactly what she was put on this earth to do."
She is really popular on Social Media.  Even though Dolly has millions of followers on Instagram, she can also be found on Twitter, Facebook, Snapchat and more. On all these social networks, she has a growing fanbase, who are interested in what she has to offer.
Twitter: @missdollycastro
Instagram : @missdollycastro
Youtube: @therealdollycastro
Snapchat: dollycastro
Rapper Joe Budden has a thing for Dolly. In a series of tweets, hip hop star Joe Budden sent out a series of tweets that showed he kinda had a thing for Dolly and seeing her, it is easy to see why.
Dolly Castro on Snapchat looking so fine that it's making me angry almost.

— Joe Budden (@JoeBudden) April 15, 2016
@eleven8 nah man, that Dolly Castro ruins many mornings for me 😩

— Joe Budden (@JoeBudden) January 1, 2016
Dolly Castro somewhere smelling good smh

— Joe Budden (@JoeBudden) March 26, 2016
What she likes to sleep in? Speaking with MixedMag, Dolly said Tee shirt and lil shorts are her sleeping attire.
Her guilty pleasures and favorite food. Dolly absolutely loves nachos and sweetcake cupcakes. She is an amazing cook and baker and she enjoys baking cakes, cookies and cupcakes. Her favorite food is Mediterranean and she loves pashas.
What's her dream car? Talking with Mixed Mag, she stated "i have my dream car already! lol BMW 750"
The majority of her money comes from social media. Dolly told Chilean newspaper La Cuarta: "I make 80 percent of my earnings thanks to social media."
Her strongest attribute. When asked that question, she explained: "Let's be honest my good looks might get me in the door but my intelligence takes me to the top floor baby LOL."