Deprecated
: The PSR-0 `Requests_...` class names in the Requests library are deprecated. Switch to the PSR-4 `WpOrg\Requests\...` class names at your earliest convenience. in
/home/jdeeze/thefactninja.com/wp-includes/class-requests.php
on line
24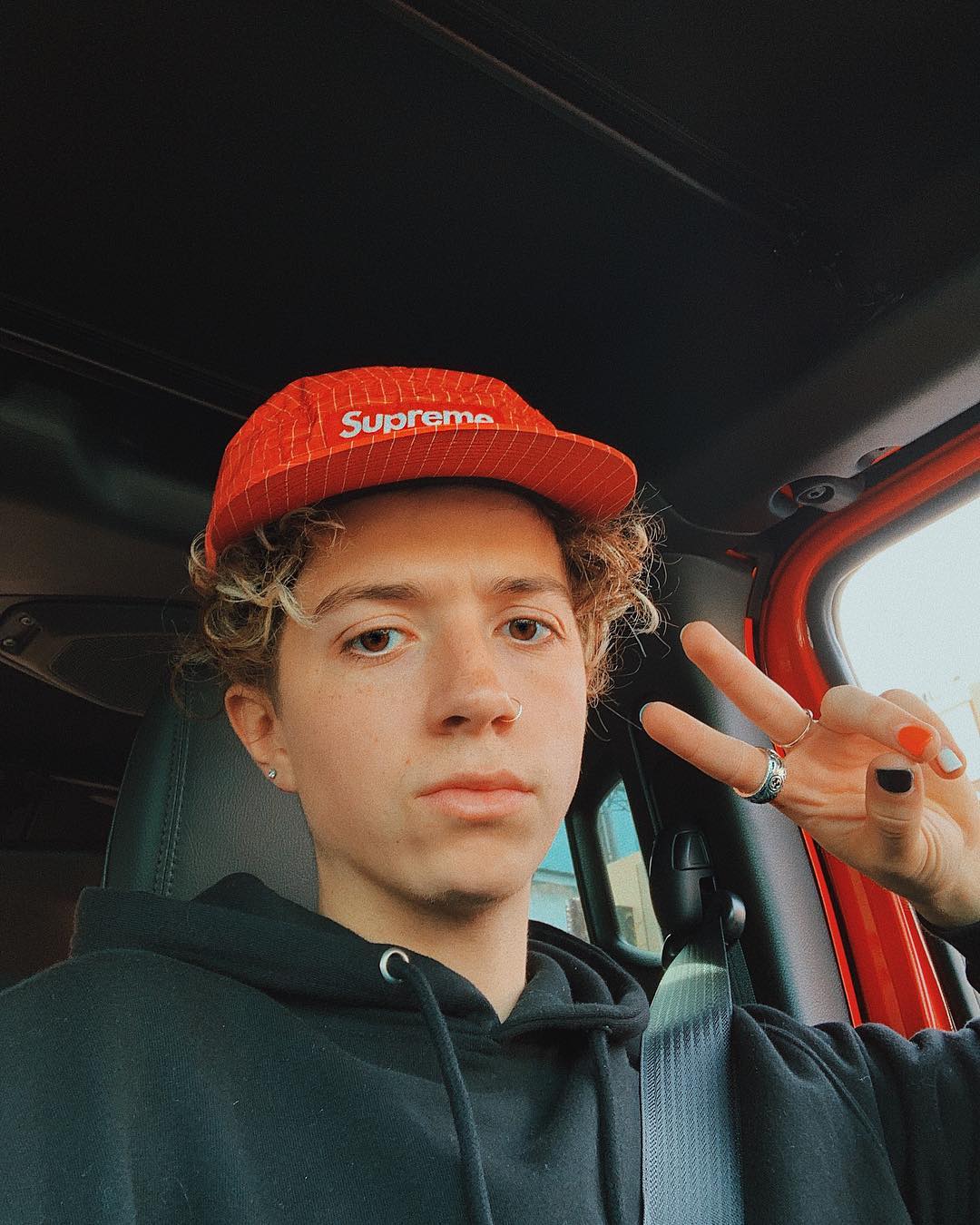 Jack Avery is a rising American singer and a member of pop band Why Don't We (WDW). Jonah joined the band in 2016 with other members Corbyn Besson, Daniel Seavey, Jonah Marais, and Zach Herron and released their first EP "Taking You".
Below, we highlight 20 interesting Jack Avery facts. It is like a quick biography that looks at some trivia like his age, birthday, height, tattoos, girlfriend, daughter and more.
Real name: His real name is Jack Robert Avery
Age/Birthday. Jack Avery's age is [showcurrentage month="07″ day="01" year="1999″ template="1″]. His birthday is July 1, 1999. His Zodiac sign is a Cancer.
Birthplace. He was born in Burbank California but moved to Susquehanna, Pennsylvania before he was 1 year old.
Ethnicity. He is a white American.
Siblings: He has sisters named Sydnie, Isla, and Ava.
Family. His mother Kristin Stanford has helped manage his career
Girlfriend. Jack Avery has been dating Instagram star, Gabriela Gonzalez since early 2018.
Daughter. Jack Avery and Gabriela Gonzalez welcomed a lovely daughter to the world. Lavender May Avery was born on April 22, 2019.
How Tall Is He? Jack Avery's Height is 5′ 7″ (1.7 m)
Eye Color. He has dark brown eyes.
Short film. In 2015, Jack worked on a project called "Fearless Five"!
Piano player.  Jack's Dad is very good on piano and he taught him how to play  when he was in the first grade.
Hoe Does Not Have Natural Curls. Jack's hair is naturally straight. He got a perm to make it curly.
Celebrity crush. If there is one celeb that Jack Avery absolutely adores, it would have to be Selena Gomez.
Ed Sheeran Inspiration. Jack was inspired by Ed Sheeran to play the guitar at age 12. Why Don't We had a chance to work with Ed and when Jack was asked about the experience, he responded "Ed Sheeran is a god."
His Favorite Gum. Jack is always chewing gum and his favorite is Ice Breakers' Cinnamon Ice Cubes.
Basketball. Avery loves basketball, he played in high school and would probably still be playing if it wasn't for his music career.
Piercing. In 2017, Jack got his nose pierced. He took to Twitter to highlight the new body art.
I did it 😅 pic.twitter.com/L3Ga5CPSdK

— Jack • WHY DON'T WE (@jackaverymusic) March 13, 2017
Tattoos. Avery has several tattoos on his body. He has a bunch on his fingers abd he has a Lion on his hand. There is a woman's face tattoo which was made in Australia and many more.
He tweeted about the meaning of one of the tattoos he got on his back, in 2018.
my new tattoo meaning: Frida Kahlo was an artist way back when and she used to lay in bed all day and paint out her dreams and I tell people in a way I feel like with god's guidance i'm doing the same thing. I also got compasses as earrings because now i'm traveling the WORLD. 😛

— Jack • WHY DON'T WE (@jackaverymusic) July 25, 2018
Social Media. You can follow Jack Avery on social media on Instagram and Twitter.