Deprecated
: The PSR-0 `Requests_...` class names in the Request library are deprecated. Switch to the PSR-4 `WpOrg\Requests\...` class names at your earliest convenience. in
/home/jdeeze/thefactninja.com/wp-includes/class-requests.php
on line
24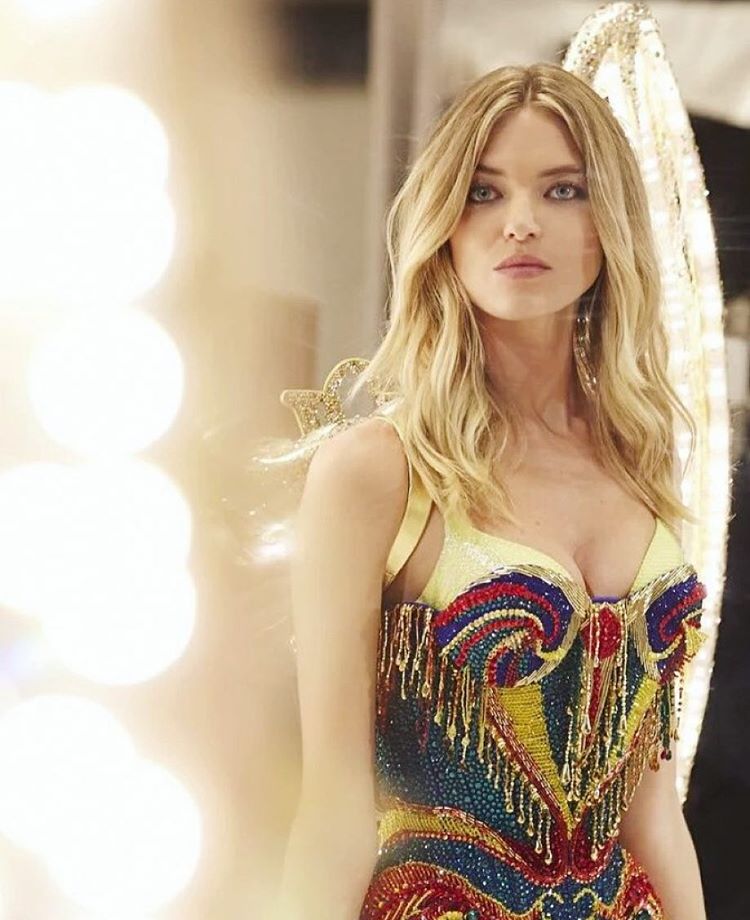 Model Martha Hunt is one of the most in-demand faces around. Hunt is one of the newest Vicotrias Secret Angels and her popularity on social media, just highlights her growing stardom.
Want to learn more about this American beauty, then take a look at these 21 facts about model Martha Hunt that are sure to be really interesting.
Her Full Name. Martha Seifert Hunt
Her Birthday. Martha Hunt was born April 27, 1989.
She Grew Up in North Carolina. Martha grew up in Oxford, North Carolina, which is a small tobacco town.
She Was Discovered When She Won a Modelling Contest in North Carolina. She won a model search contest in Charlotte, North Carolina while she was still in high school. A photographer who then introduced her to IMG models. Once she graduated, she moved to New York to give it a shot.
Her measurements. Martha Hunt's height is 5 ft 10 and her measurements are 34-25-34.
Her Most Memorable Modeling Moment. Martha Hunt's most memorable modeling moment was "walking the spring Prada show. I didn't believe it was happening until I stepped on the runway."
Vicrotria Secret Angel. Martha is one of the newest Victorias Secret Angels.
She was one nine new models in 2015, which included Jasmine Tookes, Sara Sampaio, Romee Strijd, Lais Ribeiro, Josephine Skriver
Martha is Close Friends with Taylor Swift. Music star Swift and Martha are really good friends and she even ended up in Taylor's Bad Blood video.
Martha has a lot of respect for her dear friend Taylor. Speaking with People.com, she said that 'I admire her so much as a person and as a role model for young women. I think we need more people like her; people who want to bring women together and not oversexualize themselves. Plus, she's talented, and she's just the best.'
She also enjoyed being in Taylor Swift's music video for "Bad Blood". She said it was one of her favorite experiences, as she was able to hang out with her closest friends. Speaking with E! News, Martha stated "I mean, who wouldn't want to be part of a Taylor Swift video?" "It's so great to have great girlfriends that have your back during this crazy time in the limelight. It's been really great having such good, supportive friends."
Her Most Embarrassing Modeling Moment. Martha Hunt once had to do a bikini shoot in a predominantly Muslim country. In her own words, it was pretty "awkward!"
In Her Purse Are…? Martha always has three things in her purse. Her phone, headphones, lip balm.
If She Wasn't a Model She Would be a Movie Director. Martha has stated that her dream job would be a movie director. She says "I think film is the best medium to inspire people. It's a combination of image, dialogue, and music, which can make for a powerful message or a simple escape."
Her Favorite Starbucks Drink. When Martha heads into Starbucks, her must-have drink is a soy latte
She Eats Pretty Healthy & Workouts A lot. To maintain her amazing figure, Hunt will eat pretty healthy and does a variety of workouts. She does Yoga daily and if she has time, she will try to fit in cycling and swimming.
She Leads a Pretty Normal Life. Jet setting across the globe on different modelling assignments aside, Martha actually leads a pretty normal life. She has stated that: 'I cook and hang out with my friends, watch basketball, walk my dog,' she said, adding: 'I do all the normal things that everyone else does.'
Her eye color. Martha Hunt has blue eyes.
Her Favorite Smoothie. Martha loves smoothies and one of her favorites is a combination of bananas, coconut milk, almond butter, berries and flaxseeds.
She Suffers From Scoliosis. Martha suffers from scoliosis, which is an abnormal lateral curvature of the spine that can often be very painful. Hunt does not let it affect her career and she uses exercise as a way to stave off the pain. In an interview with E News, she stated that "Fitness is very important to me because it helps give me a routine when I travel," "It gives me one hour of 'me' time, and passes the time when I'm lonely. Living with Scoliosis serves as a constant reminder to keep my core and back strong. If I get lazy, I feel it in my back first."
She Believes in Having a Positive Body Image. Most models are rail thin, but Martha believes in setting a good example with her body image. She has stated that You don't want to be too thin; you want to be fit and a good example of a feminine woman's body.'
Her Favorite Fragrance. At the moment, Hunt's favorite fragrance s Xo Victoria. She likes it because it smells like roses.
Her Skincare Secret & Routine. Martha Hunt's big skincare secret is that she moisturizes religiously, as well as gets oxygen facials when she has the time.  Her quick five-minute routine includes cleanse, exfoliate and moisturize.
Diet. Martha has stated that "I always eat a very well balanced diet and I work out. " However, she would enjoy naughty things like ice cream and chips.